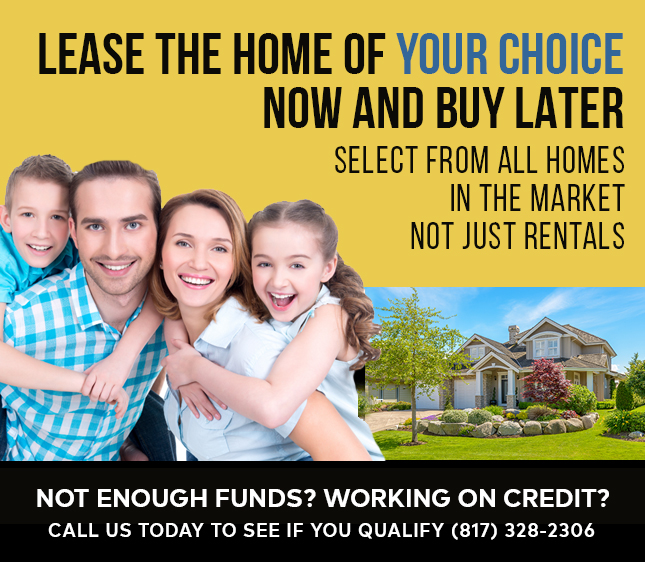 Lease with Right to Purchase Might Be Easier than You Think
Pick any home on the market for sale not just rentals. Lease now and buy later.
Investors are cash buyers and work with households that want to rent homes with a right to purchase in the future.
Not Enough Funds? Working on Credit?
Annual household income of at least $50,000.

A household can select any active listing for sale on the MLS that meets the investor's property requirements.

The first lease is for one (1) year and can be renewed annually for a total of three (3) years.

For each renewal, the rent will increase by 3.75% per year. For each renewal year, the purchase price will increases by 5% per year.

House values are from $100,000 to $550,000.

No evictions, no felonies

Credit score of 550 minimum

Chapter 7 bankruptcies must be discharged before applying

This is a Home Partners of America program.